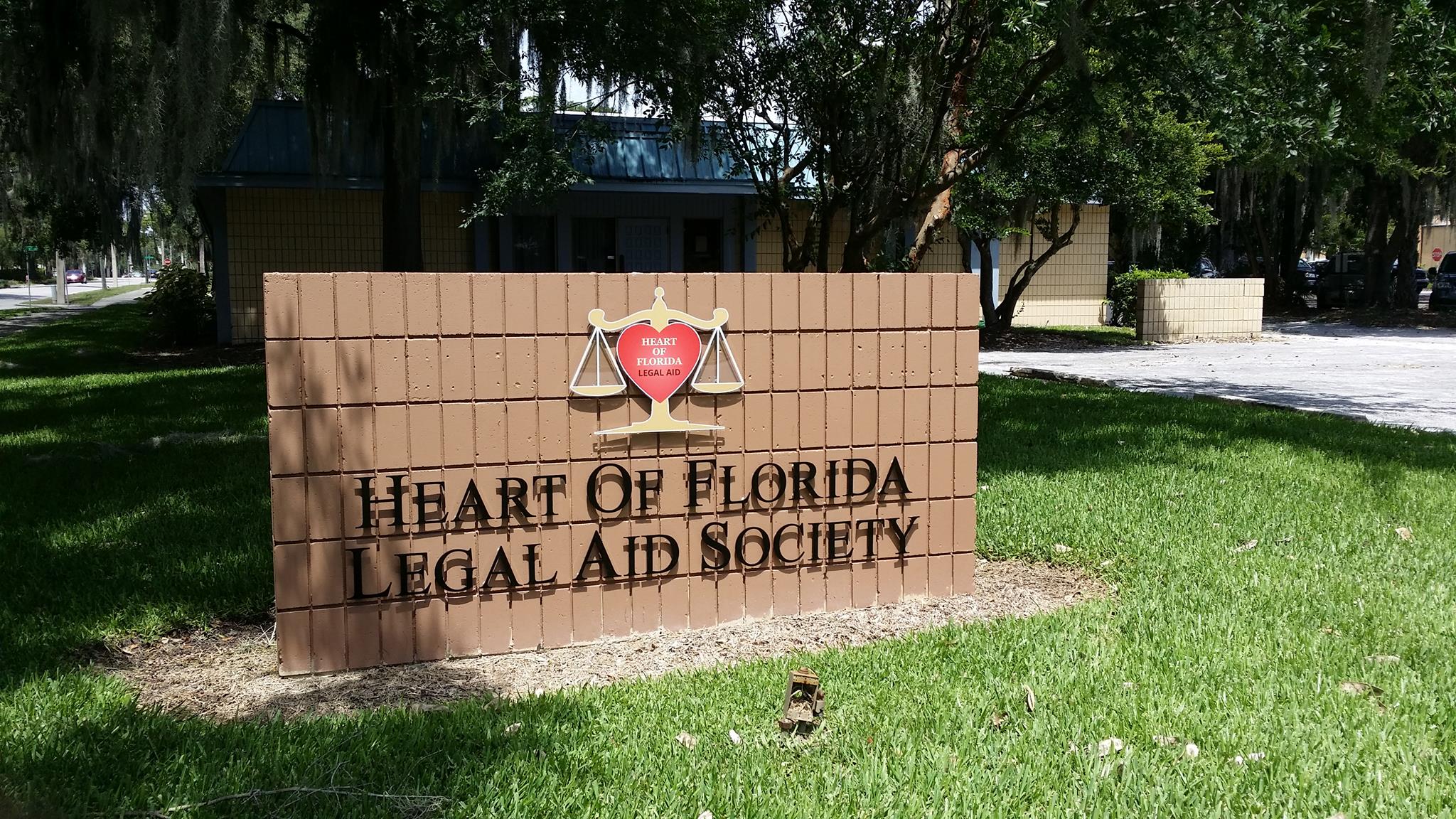 This agency provides free legal services to financially eligible clients that are at or below 125% of the federal poverty guidelines and have limited assets.
Services:
Family Law, including divorce; child support; and paternity and custody matters
Domestic Violence, including representation seeking an injunction for protection and other civil relief
Immigration Law
Please call our office to determine your eligibility.
Hours:
Monday

8:00 AM - 6:00 PM

Tuesday

8:00 AM - 6:00 PM

Wednesday

8:00 AM - 6:00 PM

Thursday

8:00 AM - 6:00 PM

Friday

8:00 AM - 6:00 PM

Saturday

closed

Sunday

closed
Mission Statement: Heart of Florida Legal Aid Society works collaboratively with donors, clients, and partner programs to protect survivors of domestic violence, promote economic self-sufficiency in our communities, and foster stability for low-income families through quality and strategic legal advocacy.