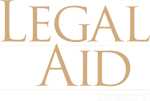 Legal Aid - District Eleven is a non-profit agency, providing free legal services and lawyer referrals to low-income individuals in our eight county district.
If you are in need of free legal help and you live in or have a case in Bartholomew, Brown, Decatur, Jackson, Jennings, Johnson, Shelby or Rush counties, Legal Aid - District Eleven can help you with your civil legal matter or place you with one of our volunteer attorneys.
If you do require free legal help, please call our intake line at 1-877-378-0358.Intakes are done on Monday, Wednesday and Friday from 10:00 a.m. to 12:00 p.m. and Tuesday and Thursday from 1:00-3:00 p.m.
Note: you must first meet the federal poverty income guidelines for free legal help.
Mission Statement: To strengthen and enhance the well-being of individuals and families in our community.