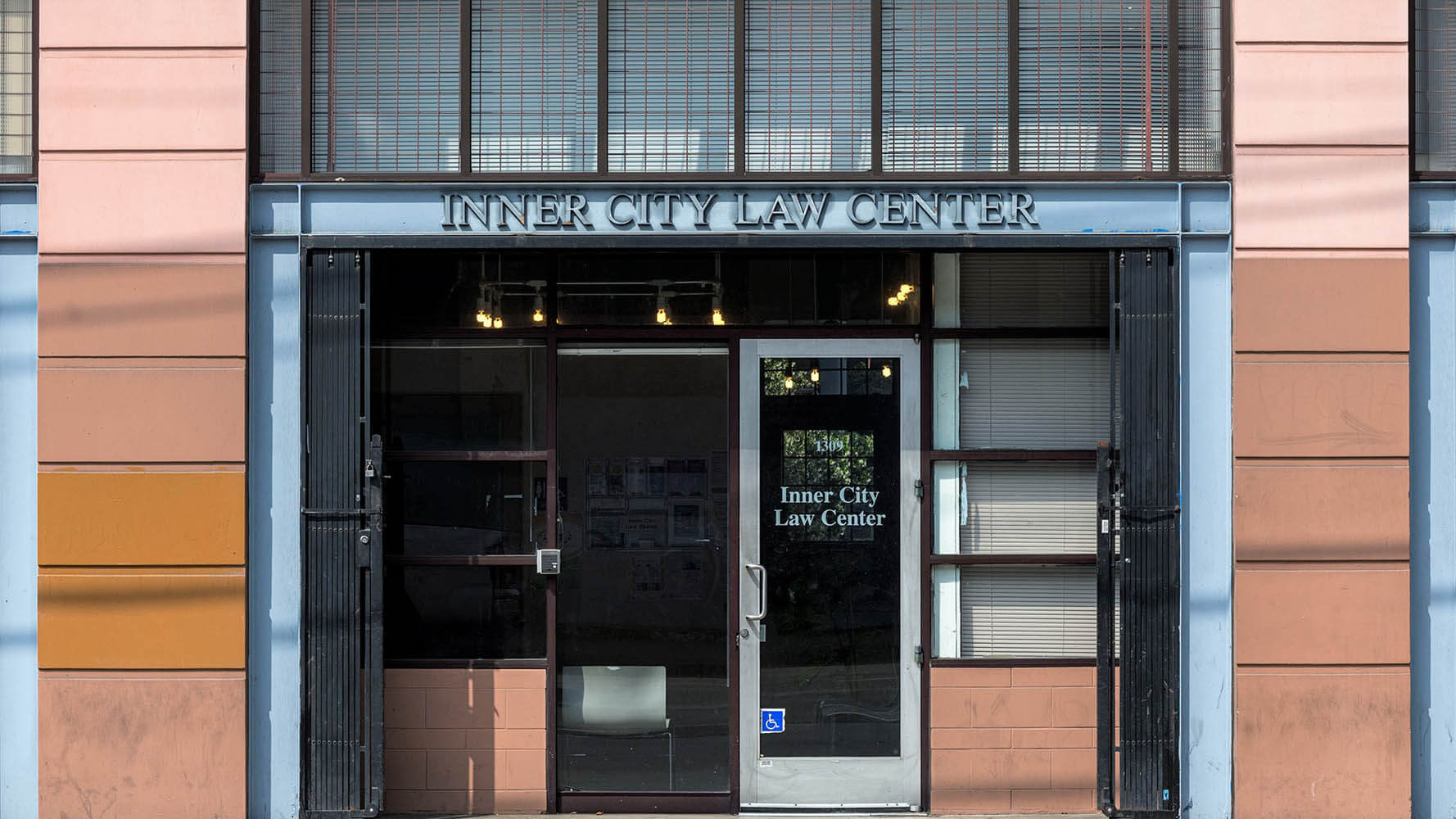 The only full time provider of legal services on Skid Row in downtown LA, ICLC combats slum housing while developing strategies to end homelessness.
Office Hours: Mondays through Fridays 9am to 5pm.

ICLC provides a wide variety of legal services focused mainly on housing and homelessness to low-income individuals and families. For more information about our services, please click on the links below.
    Healthy Homes:  ICLC promotes decent, affordable housing and addresses conditions that threaten the health and safety of low-income tenants.  ICLC educates and organizes tenants so as to empower them to force landlords to repair buildings and improve unhealthy conditions.  ICLC sues landlords who fail to comply with the legal requirements of safe and decent housing.
    Homeless Veterans:  ICLCs Homeless Veterans Project represents disabled, homeless veterans in their claims for disability benefits, with particular focus on service-connected disabilities such as Post-Traumatic Stress Disorder, Traumatic Brain Injury, and Military Sexual Trauma.  We advocate for discharge upgrades and expungement of minor criminal offenses. We also advocate for veterans so that they obtain and maintain housing, health and other assistance, thereby ensuring  veterans receive the benefits they need and have earned.
    Homelessness Prevention:  ICLCs innovative Homelessness Prevention Program provides legal assistance to keep low-income families in their homes, prevent homelessness, and preserve affordable housing.
    Public Benefits:  ICLCs public benefits advocacy helps low-income individuals, families, and people living with disabilities apply for and maintain social security disability benefits, food stamps, general relief, and other benefits.  These public benefits often make the difference between having a stable and safe home or falling into homelessness.
    Housing Policy:  ICLC advocates for innovative and effective policy changes that have the potential to dramatically improve our clients lives, focusing on healthy homes, veteran homelessness, homelessness prevention, permanent supportive housing, and tenants rights.
    HIV/AIDS:  ICLC provides legal services and advocacy to people living with HIV or AIDS and their families. We help our clients fight discriminatory housing practices, maintain safe and affordable housing, and gain access to vital public benefits. ICLC is a founding member of the LA HIV Law and Policy Project, and works in close partnership with the LA Housing and Community Investment Department.

Hours:
Monday

9:00 AM - 5:00 PM

Tuesday

9:00 AM - 5:00 PM

Wednesday

9:00 AM - 5:00 PM

Thursday

9:00 AM - 5:00 PM

Friday

9:00 AM - 5:00 PM

Saturday

closed

Sunday

closed
Mission Statement: Create safe, healthy, and affordable housing. Help homeless veterans get off the streets. Prevent families from being evicted into homelessness.