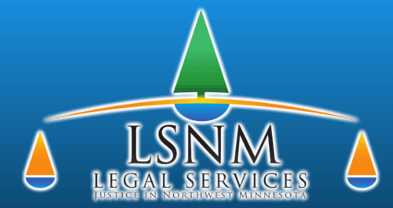 LSNM was founded in 1976 to serve the legal needs of low income or elderly residents of 22 counties in Northwest Minnesota. Services are generally limited to people whose household incomes are at or below 125% of the federal poverty guidelines. An individuals available assets must also fall within the asset ceiling. All eligible clients are provided a free initial consultation with either a legal staff member or a Judicare attorney. The type of service provided depends upon the legal problem the individual is facing. Many clients are helped by immediate advice on their problem, including things they can do themselves to address or solve the problem. LSNM is prohibited from handling fee-generating and criminal defense cases.
The Bemidji office serves the following counties: Beltrami, Clearwater, Hubbard, Lake of the Woods, Mahnomen
Hours of Operation: Monday - Friday 8:00 am - 4:30 pm
Hours:
Monday

8:00 AM - 4:30 PM

Tuesday

8:00 AM - 4:30 PM

Wednesday

8:00 AM - 4:30 PM

Thursday

8:00 AM - 4:30 PM

Friday

8:00 AM - 4:30 PM

Saturday

closed

Sunday

closed
Mission Statement: Legal Services of Northwest Minnesota provides civil justice. Our legal expertise helps the most vulnerable in matters critical to daily life through advice, negotiation, litigation, advocacy and education.