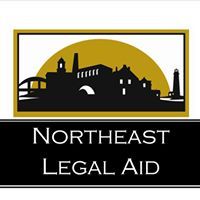 Northeast Legal Aid's legal services include everything from community legal education and counsel and advice, to full representation in complex litigation. NLA lawyers and paralegals handle a wide range of civil legal problems. Please note that we only provide legal services to low income and elderly residents of Essex County and Northern Middlesex County. You can apply online, by phone 978-458-1465, or in person.

Monday – Thursday: 9AM – 5PM, Fridays: 9AM-1PM
Mission Statement: Northeast Legal Aid (NLA) - through its board, management, and staff - helps low-income and elderly people of Northeast Massachusetts obtain justice and empowerment through skillful, creative, and persistent advocacy for systemic change and high-quality individual representation.