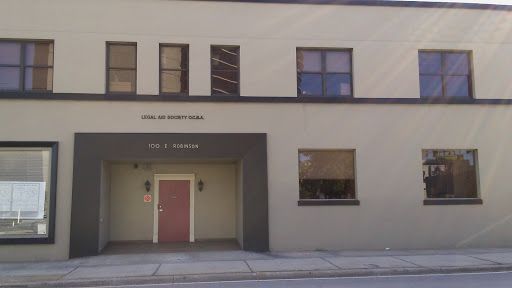 Appointments for the Outreach offices must be scheduled through our main office number, 407-841-8310, Monday Thursday 9:00a.m.-12p.m. and 1:30p.m. 3:00 p.m.
All appointments are to be set for one time in each office as per above noted times and applicants are interviewed on first come/first serve basis.

Location: L. Claudia Allen Senior Citizen Center
Cases We Handle:
Family Law: Divorce, custody, and guardianship's.
Housing Law: Private tenant problems and foreclosure.
Consumer Law: Personal bankruptcies, debt collection, wage garnishment, bank account garnishment.
Immigration: Adjustment of status, citizenship, VAWA, and other immigration matters.
Guardian ad Litem: Only through appointment from Judges.



Hours:
Monday

8:00 AM - 5:00 PM

Tuesday

8:00 AM - 5:00 PM

Wednesday

8:00 AM - 5:00 PM

Thursday

8:00 AM - 5:00 PM

Friday

8:00 AM - 5:00 PM

Saturday

closed

Sunday

closed
Mission Statement: The primary purpose of the Legal Aid Society is to provide quality legal services for the low-income residents, the working poor, children, and disadvantaged groups with special legal needs in Orange County, Florida, and to assist in providing legal aid services to similarly situated residents of neighboring counties though an effective and fiscally sound program through the combined efforts of staff and pro bono attorneys.