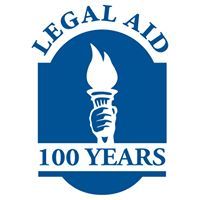 Mid-MN Legal Aid serves Minnesotans in the 20 counties of central Minnesota, including Hennepin, from offices in Minneapolis, St. Cloud and Willmar. We serve seniors in the additional counties of Anoka, Cass, Crow Wing, Kanabec, Pine and Wadena counties. And we offer statewide services to people with disabilities on issues associated with disabilities. For 100 years, Legal Aid has worked in pursuit of helping Minnesota's most vulnerable citizens gain access to their basic rights for safety, shelter, food, health care and education. And with the support of hundreds of Minnesotans, we've had the privilege to change lives along the way.
Hours of Operation: Monday - Friday 8:30 am - 4:30 pm
The Minnesota Disability Law Center is also at this location.
The Minnesota Disability Law Center (MDLC) is the designated Protection and Advocacy System (P&A) for Minnesota and addresses the unique legal needs of Minnesotans with disabilities. MDLC provides free civil legal assistance to individuals with disabilities statewide on legal issues related to their disabilities. All individuals with disabilities are eligible to receive help, regardless of age or income level. Legal Aid attorneys work with people with disabilities to ensure they: 1) receive the necessary support and services to live independent and productive lives in the community; 2) are not victims of abuse or discrimination; and 3) receive vocational rehabilitation services to which every individual is entitled.

Hours:
Monday

8:30 AM - 4:30 PM

Tuesday

8:30 AM - 4:30 PM

Wednesday

8:30 AM - 4:30 PM

Thursday

8:30 AM - 4:30 PM

Friday

8:30 AM - 4:30 PM

Saturday

closed

Sunday

closed
Mission Statement: Our mission is to advocate for the legal rights of disadvantaged people to have safe, healthy and independent lives in strong communities.