Whittier Self Help Resource Center
7339 S. Painter Ave
Whittier, CA - 90602
Phone Number: (562) 968-2699

User questions & answers
Are you familiar with Whittier Self Help Resource Center? Help LegalAidOffices.com users find out answers.
We publish all
Helpful
information.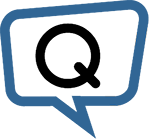 Have you ever used this office for anything? What did you think?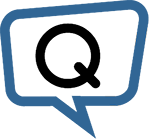 What legal problem are looking for help on?
1 Comments
2021-01-10 07:23:15
I have a civil case that I never even knew about that went to court for an accident that I was in in 2016. My car was totaled and I became disabled from it. I was just deemed permanently disabled in June of 2020. I have applied for SSI benefits and have an attorney. Anyway about 2 months ago I received a notice from the DMV suspending my license because this insurance company (progressive) went to court after NEVER giving me a notice about a hearing or trial and was able to obtain a judgment of 10,000 against me. They never found me and never served me so imagine my surprise and stress when I did find out. I found out last week through the San Diego Superior Court civil office, which is in downtown San Diego. That is where the judgement was made. Do I have to use a SD attorney or can I use someone from LA county, where I now live (in Whittier). This is going to ruin my life-my children live in SD county and I want to be able to visit them-and I also have a job as a tutor where I make about $400 per month so I cannot make ANY payments toward a judgment-I am also in college full time and still live with my parents BECAUSE I only make that much. I have child support payments that take half of my check every month which is why I make $400. I am only working to make those payments and I am currently in court trying to have them lowered or diminished forever. How can they do that to me knowing that they never served me? I would like to go to court to get this taken care of. By the way-I did not have insurance when I was driving at that time-I had let it lapse about 4 months prior to that time because I was not working. Anyway I was in a coma for 5 days and broke almost every bone below my chest plate-my shoulder, my chest plate, 5 ribs, my hip bone, my knee, and several bones in my back. I have had operations on my neck which did not work, and I am currently in pain all of the time-especially my back. There is not one hour that goes by that I do not feel pain-It is unbearable. The guy that hit me was 17 and he is claiming 10K in damages to his body? His car was barely touched-give me a break. I will not be paying them because I have no money and I have a very limited job BECAUSE I am handicapped. Please let me know if you can help me-I cannot pay and I am happy to fill out legal forms. I have another issue that I would like resolved also but I would like to talk about that on the phone. thank you in advance. Lisa
Leave a Comment
Search for Legal Aid Offices
Find legal aid in your state or zip code.
Important Information
Legal Aid Funding
Legal aid professionals and organizations oftentimes receive government funding for taking on cases with those who cannot afford attorneys. For the most part, funding is limited so legal aid entities can only take on a limited amount of cases. Qualifications are often rigid.
Closest Area Legal Aid Offices