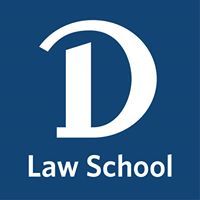 Through the Neal & Bea Smith Legal Clinic, students have the chance to gain practical experience by working with actual clients. The clinic also serves the community by helping those who might not otherwise have access to legal assistance.
In the Children's Rights Clinic, students represent abused or neglected children as their guardian-ad litem and attorney in Child In Need of Assistance proceedings as well as juveniles in delinquency proceedings. Students gather facts, draft legal documents, advocate for their clients, and participate in court hearings in addition to attending weekly classes and case reviews.
Drake's Elder Law Clinic offers Drake Law students the opportunity to give legal assistance to clients over 60 years of age. The Elder Law Clinic accepts clients year-round. In order to qualify for this clinic, you must be 60 years or older and live in Polk County. The Elder Law Clinic takes many types of cases, but will not accept bankruptcy or personal injury cases. Various criteria are used to determine which cases are accepted, including the difficulty of the case, the educational value to the student, and the availability of student attorneys.
In the General Civil Practice Clinic, students represent clients who could not otherwise afford legal assistance. Typical cases include landlord/tenant disputes, divorce and custody matters, domestic abuse, contempt proceedings, guardianships, and small claims. Students conduct intakes, interviews, and fact investigations; draft legal documents; handle negotiations; and represent clients in court hearings and trials, including jury trials. The General Civil Practice Clinic has two intake days per year, typically in August and January. During intake days, family law cases are accepted, including custody, divorce (with or without children), and modifications to decrees. Certain types of cases may still be accepted after the intake days, including small claims (under $5,000), landlord/tenant (excluding evictions), guardianship, domestic abuse, step-parent adoption, and denied unemployment cases.
Mission Statement: Drake Law School prepares graduates to promote justice, serve their communities, and uphold the ideals of ethics and professionalism. We cultivate critical thinking and professional skills, provide opportunities to acquire global perspectives, and engage in public service. We foster an exceptional learning environment in a welcoming and inclusive community distinguished by accessible and accomplished faculty and staff and a collegial student body.