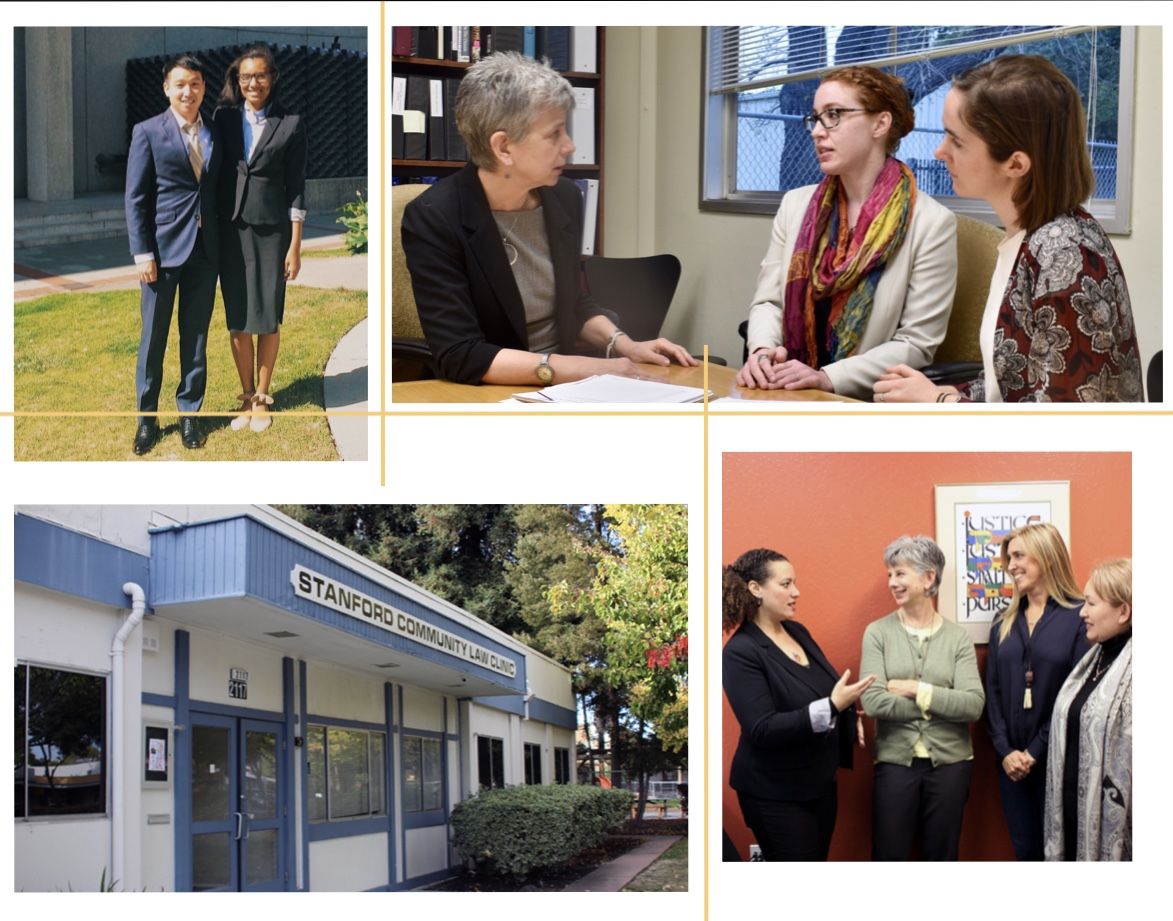 The Community Law Clinic (CLC) is Stanfords neighborhood legal services office. Located in East Palo Alto, a majority-minority city four miles from campus, CLC is fundamentally a trial practice clinic. Under the supervision of the clinic instructors, students represent clients in three distinct but closely related subject areas: housing, social security disability, and criminal record expungement matters. CLC students are their clients lawyers; students meet with their clients, interview witnesses, review documents, negotiate with opposing counsel, draft pleadings and other legal documents, and represent their clients in court. They have primary responsibility for all the strategic decisions in their cases. Transitioning from being a law student to being a lawyer, CLC students learn that legal analysis is but one part of successful representation. They learn how to set that legal analysis in motion, in real life contexts characterized by indeterminate facts, anxious clients, intransigent opponents, and busy trial judges.

Students are supervised in their cases by Clinic Director and Associate Dean for Clinical Education Juliet Brodie, as well as clinical supervising attorneys Danielle Jones and Lisa Douglass. Bilingual administrative staff facilitate communications with monolingual Spanish-Speaking clients.

Mission Statement: One of the nation's leading institutions for legal scholarship and education, Stanford Law School inspires new ideas, explores innovative solutions that cross disciplines, and cultivates in tomorrow's leaders the skills, values, and vision to influence the future. Our faculty members are redefining legal education, and they advance the profession through scholarship and as significant voices in public and private debate. Our alumni are among the most influential decision makers in law, public, policy and high technology.