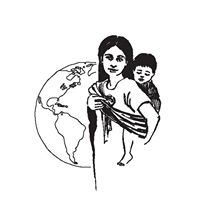 East Bay Sanctuary Covenant is dedicated to offering sanctuary, solidarity, support, community organizing assistance, advocacy, and legal services to those escaping war, terror, political persecution, intolerance, exploitation, and other expressions of violence.

EBSC works with low-income and poor refugees and immigrants in the Bay Area. We work especially closely with vulnerable populations within Bay Areas immigrant and refugee community, including, victims of Gender-Based Violence and Domestic Violence, indigenous Guatemalans, LGBT individuals and those suffering from HIV/AIDS, as well as Unaccompanied Children (UAC).

Hours:

Mon-Wed: 10am-4pm
Thurs: Appointment Only
Fri: 10am-4pm

Hours:
Monday

10:00 AM - 4:00 PM

Tuesday

10:00 AM - 4:00 PM

Wednesday

10:00 AM - 4:00 PM

Thursday

Appointment Only

Friday

10:00 AM - 4:00 PM

Saturday

closed

Sunday

closed
Mission Statement: To bring undocumented refugees out of the shadows.