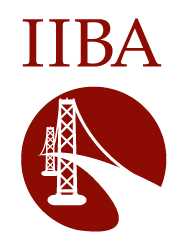 IIBA provides high-quality legal services at low cost. You can expect honest and expert advice regarding your immigration matters when you seek assistance at IIBA.

The International Institute of the Bay Area is a nonprofit organization. The fees we charge are minimal and are based on a sliding scale depending on your income. A typical, first time consultation fee is $30. Contact the office you wish to visit for more information about fees for specific services.


Consultation Hours
Thursday, 9am - 12pm and 1pm - 5pm

Language Services
English, Spanish, and Mandarin

Hours:
Monday

closed

Tuesday

closed

Wednesday

closed

Thursday

9:00 AM - 5:00 PM

Friday

closed

Saturday

closed

Sunday

closed
Mission Statement: The Immigration Institute of the Bay Area (IIBA) helps immigrants, refugees, and their families join and contribute to the community. IIBA provides high-quality immigration legal services, education, and civic engagement opportunities.