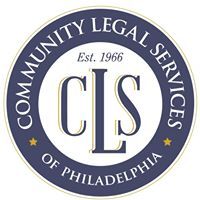 Community Legal Services (CLS) provides free civil legal assistance to low-income Philadelphians. CLS assists clients when they face the threat of losing their homes, incomes, health care, and even their families. CLS attorneys and other staff provide a full range of legal services, from individual representation to administrative advocacy to class action litigation, as well as community education and social work. Community Legal Services (CLS) provides free legal advice and representation to low income residents of Philadelphia. To qualify for help, your income cannot be more than 125% of the federal poverty line (in rare cases we may be able to help people with slightly higher incomes).
You can apply by phone or walk-in intake. In-take hours vary depending on your legal issue. See online or call for in-take hours.
Mission Statement: Our mission is to fight poverty, challenge systems that perpetuate injustice, and change lives through cutting-edge advocacy and exceptional legal representation.